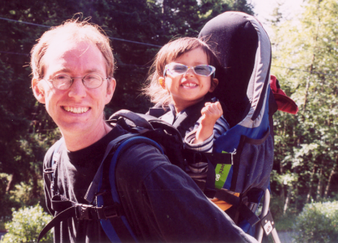 Research
Here's a video of my postdoc work @ UBC.
Fourteen years later (3/31/2022):I'm a Principal Research Manager at Microsoft Research. This page is very stale, it's mainly here for posterity.
Status Nov 08/2008: Back to Microsoft! I'll be joining the Windows Live Experience Team as an Applied Researcher, starting Dec 1.
News as of March 07: I was a Senior Robotic Vision Scientist at Braintech.
News as of July 31/06: I moved to Microsoft's adCenter Labs, where I'll be the resident vision guy.
From 2004-2006, I was a post-doc working with Jim Little and David Lowe at the Laboratory for Computational Intelligence at UBC. The problems I'm interested in concern robotic exploration and formulating useful policies for exploring large spaces and building visual representations of the world.
I co-chaired the 2nd Canadian Conference on Computer and Robot Vision May 9-11, 2005 in Victoria, BC.